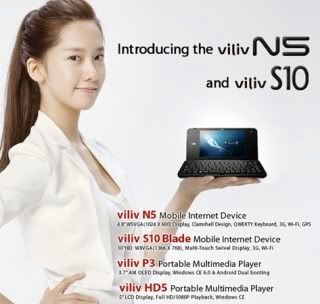 We've already gotten up close with the S10 Blade that Viliv is promising to show off at CES, but this invitation is the first we've heard of the company's N5 mobile internet device, which is also slated to debut at the show. As you can see above, this one is a clamshell MID, and packs a 4.8-inch multitouch display, a fully QWERTY keyboard, and 3G, WiFi, and GPS capabilities. Also on track for an official launch: the dual-boot Windows CE / Android Viliv P3, and the Windows CE-based, 1080p video-playing HD5 PMP.
Share on Facebook
---
---
Tags: Ces, ces 2010, Ces2010, hd5, n5, p3, s10, s10 blade, S10Blade, viliv, viliv hd5, viliv n5, viliv p3, viliv s10 blade, VilivHd5, VilivN5, VilivP3, VilivS10Blade
Filed Under
Gadgets-Gizmos
. Follow to this entry through the
RSS 2.0
feed.