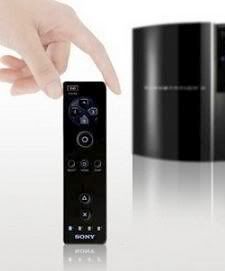 It's now just over a month before Sony's E3 press event and already the rumor mill is aflutter with what the comapny's planning to debut on stage. We've already heard about PSP's apparent makeover, and now comes word from Variety that the PlayStation 3′s oft-rumored motion sensing controller, closer in the vein of the Wii remote than of its relative-positioning Sixaxis pad, will be getting some time on stage. A source from Kombo late last month suggested key third-party develoeprs have already been brought up to speed and asked to implement the functionality into their upcoming titles. Like we said, this isn't the first time we've been down this road, and it's not happened infinitely more times than has, so… take that as you will. Brace yourself, this is only the beginning of the of a flurry of game-related murmurs and speculation in the leadup to next month's conference.
Share on Facebook
---
---
Tags: controller, motion control, motion controller, motion controlling, motion sensing, MotionControl, MotionController, MotionControlling, MotionSensing, playstation, Playstation 3, Playstation3, ps, ps3, remote, remote control, remote controller, RemoteControl, RemoteController, rumor, rumors, SCEA, sony, sony playstation, sony playstation 3, sony ps, sony ps3, SonyPlaystation, SonyPlaystation3, SonyPs, SonyPs3
Filed Under
Gaming
. Follow to this entry through the
RSS 2.0
feed.