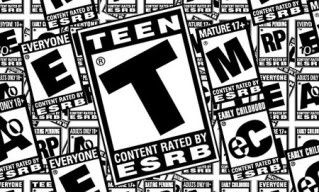 Nothing really new here — the ESRB has been charging a nominal fee to get its saucy logos on your game for years upon years now — but the discussion of fairness has recently surfaced with the introduction of Sony's UMD-less PSP Go. A few game developers are voicing concerns about the amount the ESRB charges (we're hearing around $2,500) in order for their titles to receive a rating, particularly when those very same titles don't have such a costly requirement in Apple's App Store. Subatomic Studios, for instance, can charge $2.99 for the iPhone version of Fieldrunners, while the same game is priced at $6.99 on the PlayStation Store. Naturally, the ESRB would love to get in on App Store ratings, but it's hard to say just how long (if ever) that cracking process will take. So, any of you devs put off by the ESRB fee? Put off enough to sidestep PSP Go development altogether?
Share on Facebook
---
---
Tags: cost, costs, digital downloads, DigitalDownloads, ESRP, games, Gaming, playstation portable, PlaystationPortable, psp, psp go, PspGo, ratings, software, sony, Sony PSP, sony psp go, SonyPsp, SonyPspGo
Filed Under
Gaming
. Follow to this entry through the
RSS 2.0
feed.