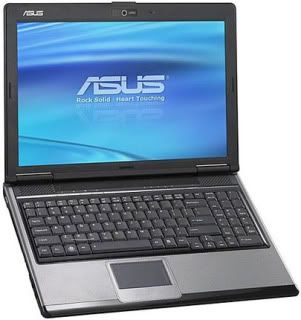 Details are still fuzzy at best, but word on the street has it that ASUS is preparing to unveil a new mobile gaming rig in short order. The biggest news is the powerhouse within: it'll purportedly be based on Intel's dual-core Core i5-430M processor. In addition to that, the rumored GPU will be a potent ATI Mobility Radeon HD 5730, which is likely to feature DDR3 memory. You'll also find a pair of 500GB hard drives, 4GB of RAM, an eSATA and HDMI port and a 1,600 x 900 LED panel that spans 17.3-inches diagonally. There's no official availability or pricing information to speak of, but Fudzilla is reporting that it should show up in just a few weeks for around€1,000 ($1,435).
Share on Facebook
---
---
Tags: arrandale, Asus, asus x77, AsusX77, ati, Ces, ces 2010, Ces2010, core i5, Core i5-430M, CoreI5, CoreI5-430m, Gaming laptop, gaming rig, GamingLaptop, GamingRig, HD 5730, Hd5730, laptop, leak, mobile core i5, MobileCoreI5, multimedia laptop, MultimediaLaptop, x77
Filed Under
Hardware
. Follow to this entry through the
RSS 2.0
feed.