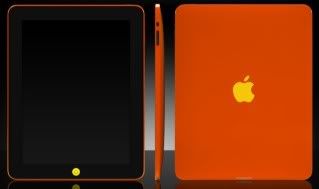 Paying a hell lot of money ($500) for a silly tablet was considered awful till the news of paying an extra $410 to get the thing in some other color than raw aluminum rung your ears. Yes you heard it right, Colorware is on the roll again, this time dunking the back of iPads into giant vats of Technicolor dreams — or nightmares, depending on what combination of hues you choose. You can make your own design, with separate colors for the back, logo, and home button, but there's no escaping that $410 service charge — or you can pay $910 for a new, painted 16GB model. The 64GB model is a zooming amount of $1110, fortunately the inspirational video of the promo is absolutely of Zero cost.
Share on Facebook
---
---
Tags: Apple, apple ipad, AppleIpad, colorware, custom, customization, ipad, paint, video
Filed Under
Hardware
. Follow to this entry through the
RSS 2.0
feed.