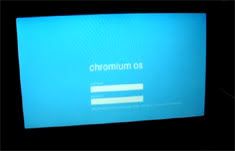 We've already seen that early builds of Google's Chromium OS can be hacked onto existing machines, but those Chrome OS netbooks that the software giant has planned for next year have remained curiously elusive until now. According to both IBTimes  and Netbook News, the company is in talks with a number of outfits in order to bring at least a few sub-$300 options to the market that are well suited to power through its first non-mobile operating system. For starters, we're told that the 10.1-inch machine will be ARM-based, while NVIDIA's Tegra platform (likely the second generation) steers the graphical ship. There's also promise of a multitouch panel (1,280 x 720 resolution), 64GB SSD, WiFi, 2GB of RAM, integrated 3G connectivity, Bluetooth, an Ethernet jack, an undisclosed amount of USB sockets, webcam, 3.5mm audio jack, a multi-card reader, a 4- or 6-cell battery and optional GPS. Wilder still, a $200 configuration could very well pop up, and it looks as if (at least initially) Google will sell the device(s) directly through its own website — much like Fusion Garage has done with the Joojoo tablet. 'Course, it'll still take some arm twisting to get the low-end crowd to try anything not labeled "Windows," but if anyone can do it, it's the company that inexplicably kept Gmail in "beta" for over five years.
Share on Facebook
---
---
Tags: arm, chrome, chrome os, ChromeOs, google, google chrome, google netbook, GoogleChrome, GoogleNetbook, leak, leaked, netbook, NVIDIA, nvidia tegra, NvidiaTegra, specs, ssd, Tegra
Filed Under
Hardware
. Follow to this entry through the
RSS 2.0
feed.