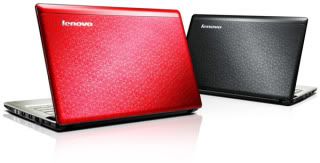 Lenovo already got official with a couple of its Windows 7-powered machines last week, but it looks like the rest of the crop is landing today. Of course, we've already seen the 11.6-inch IdeaPad U150 and 15.6-inch U550 pop up in various corners of the globe this month, and the IdeaPad U350 has been around since the summer. That said, we'll take the OS refresh and minor spec bumps any day of the week (along with new colors on the S10-2), and that's exactly what we're getting. We'll spare you the rehash (it's all there in the read link if you need a refresher), but over on the desktop front, we're pretty stoked about the stylish (and previously rumored) all-in-one IdeaCentre B500. Packing a Core 2 Quad CPU, 1TB of HDD space, up to 8GB of DDR3 RAM and a 23-inch LCD, this thing may actually perform fairly well in tasks more strenuous than checking email. The business-minded K300 and bargain-priced H230 ($299 starting point) are less thrilling from a hardware perspective, but they'll certainly fit their respective molds quite well. The whole lot should be available to order soon directly from Lenovo, and there's bound to be plenty of options for those not content with base configurations.
Share on Facebook
---
---
Tags: b500, color, colorful, colors, desktop, h230, ideacentre, ideacentre B500, ideacentre K300, IdeacentreB500, IdeacentreK300, ideapad, ideapad U150, ideapad u550, ideapad Y550P, IdeapadU150, IdeapadU550, IdeapadY550p, k300, laptop, lenovo, netbook, s10-2, u150, u350, u550, windows 7, Windows7, y550, y550p
Filed Under
Hardware
. Follow to this entry through the
RSS 2.0
feed.