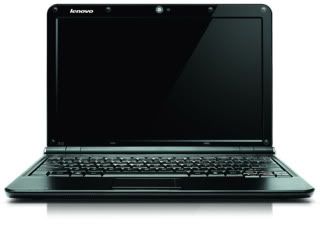 Lenovo made us a promise back in August that the Ion-powered version of its IdeaPad S12 would finally be loosed after the introduction of Windows 7, and lo and behold, that very machine is now available to order directly from the outfit itself. The lone Ion configuration starts at $599, and as predicted, it packs a 1.6GHz N270 processor, Windows 7 Home Premium (32-bit), a 256MB Ion GPU, 2GB of DDR2 memory, a 12.1-inch display (1,280 x 800), a 250GB hard drive, Bluetooth 2.1+EDR, WiFi and a six-cell battery. So, if you've held on this long, are you finally jumping in now that the opportunity has presented itself?
Share on Facebook
---
---
Tags: available, ideapad, ideapad s12, IdeapadS12, Ion, lenovo, lenovo ideapad, lenovo ideapad s12, LenovoIdeapad, LenovoIdeapadS12, netbook, now Available, NowAvailable, nvidia ion, NvidiaIon, on sale, OnSale, windows 7, Windows7
Filed Under
Hardware
. Follow to this entry through the
RSS 2.0
feed.