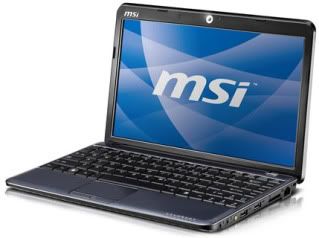 Don't call it a netbook. MSI's latest sits just out of the low-end category with its 12.1-inch, 1,366 x 768 resolution screen, roomy "ergonomic de-stress" keyboard, and 1.6GHz AMD Athlon Neo X2, a chip that should best Intel's Atom offerings of the same spec — at least slightly. A mere four hours of battery life is also decidedlynon-netbooky, but beyond that the usual suspects are here, including a 1.3-megapixel webcam and 160GB hard drive. It weighs in at 2.9lbs and will be running Windows 7 Home Premium (a genuine copy, MSI seems proud to point out) whenever it ships. We'd guess soon.
Share on Facebook
---
---
Tags: amd, AMD athlon neo x2, AmdAthlonNeoX2, athlon neo, athlon neo x2, AthlonNeo, AthlonNeoX2, msi, msi u230, msi wind12, msi wind12 u230, MsiU230, MsiWind12, MsiWind12U230, u230, wind
Filed Under
Hardware
. Follow to this entry through the
RSS 2.0
feed.