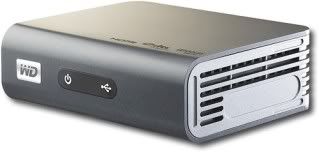 In its short stay on retail shelves the WD TV Live HD media box has picked up an avid community of users for the unassuming unit — at least until they tried to update the firmware of the last couple of days. Forum reports show formerly operational units with nothing but a blank screen after download the v1.101.12 update. For its part Western Digital has acknowledged the problem and pulled the update from its site, but given the poor ratio of successful upgraders to mourners in the thread, we hope it sees loyal customers out of RMA hell and back to 1080p video playing bliss quickly. Until then, we'd keep clear of that "upgrade now" screen until the next patch has been thoroughly vetted.
Share on Facebook
---
---
Tags: brick, bricked, firmware, firmware update, FirmwareUpdate, media streamer, MediaStreamer, wd tv, WD TV Live, WD TV Live HD, WdTv, WdTvLive, WdTvLiveHd, western digital, WesternDigital
Filed Under
Device Drivers
,
Hardware
. Follow to this entry through the
RSS 2.0
feed.