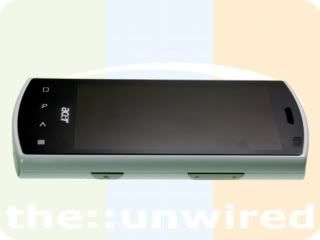 Looks like quite a few folks have got their hands on the Acer Liquid as of late, and lucky for us they've been rather loose-lipped with their thoughts on the subject. As suspected, the handset is running a 1GHz Snapdragon that's been under-clocked to 768MHz. And it looks like Acer didn't go crazy with the User Experience either, pretty much staying true to its Google Android 1.6 roots, albeit with a number of additions, including: social networking integration (Facebook and Flickr contacts and photo sharing), nemoPlayer for multimedia files, DataViz for Microsoft Exchange support, and the Spinlets music streaming service. In addition, Acer has redesigned some of the widgets, including the clock and the task manager, which now includes a preview of open apps. All-in-all, it seems to be a pretty solid Android handset with a few useful additions — but as always, the verdict is out until we get our hands on one. In the meantime, hit up the read links below for a generous helping of screenshots, hands-on pics, and impressions.
Share on Facebook
---
---
Tags: Acer, acer liquid, AcerLiquid, Android, android 1.6, Android1.6, clock speed, ClockSpeed, cpu, donut, liquid, processor, qualcomm, smartphone, snapdragon, specifications, speed
Filed Under
Mobile Phone
. Follow to this entry through the
RSS 2.0
feed.