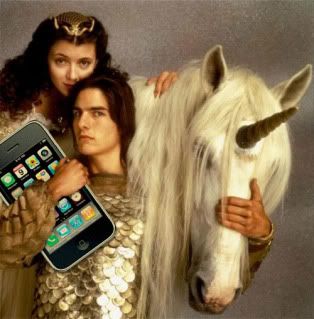 Breaking news, everybody: Apple's working on some stuff. The rumors are flying in all directions today, starting out fairly innocently with word from the oft-innacurate DigiTimes of an iPhone-destined 5 megapixel camera sensor. Piper Jaffray's Gene Munster piled on with an investor note saying they're giving an Apple January event a 75% chance of happening, and the tablet is squarely at 50 / 50. The most interesting word, however, comes out of the Silicon Alley Insider, who is quoting a "plugged-in source in the mobile industry" who says that Apple is working with some select app makers on prepping high-res apps to demo on a "new, larger mobile device." The device would be shown in January but not available at that time — presumably in wait for these redesigned apps to mature (at WWDC, perhaps?). While that rumor is being piled in with the ever-present tablet hubbub, if we were to read between the lines we'd say it sounds more like a higher-resolution iPhone in the style of Google's Nexus one or Motorola's Droid — both of which are making the iPhone's 320 x 480 screen look a tad archaic. Certainly more likely than Apple releasing "several tablets" to match up with all the disparate rumors we've seen of the 7-inch / 9-inch / 10-inch unicorn device.
Share on Facebook
---
---
Tags: 5-megapixel, 5Megapixel, Apple, apple event, apple rumor, apple tablet, AppleEvent, AppleRumor, AppleTablet, iphone, rumor, speculation, tablet
Filed Under
Mobile Phone
. Follow to this entry through the
RSS 2.0
feed.