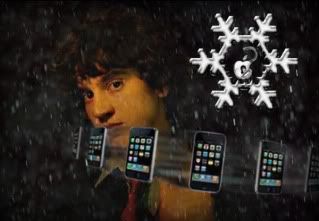 There's no stopping the eternal tug-of-war between the powers that be and the hackers that will, and for the time being it looks like things are back in the hands of the hackers. As of noon today giddy jailbreakers can take the next step and go full-on with blacksn0w, the unlock for the latest 05.11.07 baseband (with tethering enabled to boot). And if that weren't enough, it looks like blackra1n RC3 is alive as well, with Mac and Windows support. What are you waiting for? Hit the read link to get started, if that's your thing. And the battle for the iPhone's immortal soul continues.
Share on Facebook
---
---
Tags: blackra1n, blackrain, blacksn0w, BlackSnow, iphone, iphone 3gs, iphone os, iphone os 3.1.2, Iphone3gS, IphoneOs, IphoneOs3.1.2, ipod, ipod touch, ipod touch 3g, IpodTouch, IpodTouch3g, jailbreak, jailbreaking, touch 3g, Touch3g
Filed Under
Mobile Phone
. Follow to this entry through the
RSS 2.0
feed.