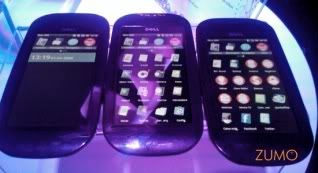 Hey, Dell: looking for the absolute quickest way to screw up your first entry into the dog-eat-dog smartphone industry? Well, removing the Market app from your Android load is a solid way to start. Yeah, you heard that right — according to Brazilian site Zumo, the all-important Android Market was nowhere to be found on the Mini 3iX it had an opportunity to play with, rendering software discovery and installation about as easy as a WinMo device from three years ago. It seems that Dell's "strategy" here is to have users download apps directly from their sources — a practice that typically needs to be manually enabled on an Android device as a security override — and get the rest of their wares from proprietary stores, presumably operated by the carrier, Dell, or both. On the bright side, the 3iX includes the WiFi radio that its Chinese doppelganger lacks and features a generous 3.5-inch display, 3 megapixel camera, 3G support, and a completely button-free face that looks particularly sexy in this low-light shot. Dell's apparently commenting that Brazilians can expect the 3iX in shops in 2010 – possibly in the first quarter — which should give 'em just enough time to un-make that deal-breaking Market mistake prior to launch.
Share on Facebook
---
---
Tags: Android, brazil, dell, dell mini 3ix, DellMini3ix, mini 3ix, Mini3ix
Filed Under
Mobile Phone
. Follow to this entry through the
RSS 2.0
feed.