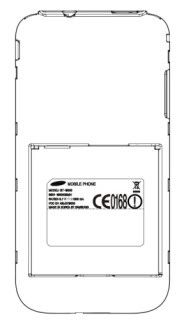 This news is not even a week old that that we deduced the eventual launch of Samsung's Galaxy S Android phone on AT&T, and now here we are looking at FCC documents confirming Ma Bell's favorite frequencies. So much for intrigue and mystery. Of course, Samsung could have just filed the testing paperwork to cover devices headed to Canada and Mexico, so this doesn't mean it's a lock — especially since this phone is labeled as the i9000, not the SGH-i867 number we were sort of expecting. Either way, it looks like the rabid Samsung fanboys out there will be able to get their TouchWiz all up on Stateside 3G at some point — and to be true that is all that one can expect from this world.
Share on Facebook
---
---
Tags: Android, Att, att 3g, Att3g, fcc, Galaxy, galaxy s, GalaxyS, i867, i9000, samsung, sgh-i867, sgh-i9000, touchwiz
Filed Under
Mobile Phone
. Follow to this entry through the
RSS 2.0
feed.