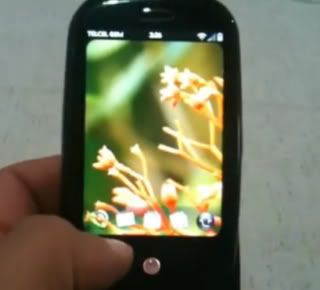 Well, this is interesting: we'd been under the impression that Telefonica had pretty much wrapped up a global exclusive on the GSM Palm Pre under the O2 and Movistar brands, but here we are, looking at two videos which claim that the Pre will launch in Mexico under rival América Móvil's Telcel label. That's certainly interesting — and even more intriguingly, we're told that the gentlemen in this video are discussing storage expansion slots on the Pre, which is basically like having a conversation about Santa winning the Super Bowl in terms of Things That Are Real. Did Telcel just manage to pull the rug out from under Movistar and land what could be the best Pre of them all? We're on pins and needles, here.Videos after the break — and if anyone wants to leave a better translation for us in comments, we're all ears.
Share on Facebook
---
---
Tags: america movil, AmericaMovil, gsm, gsm palm pre, gsm pre, GsmPalmPre, GsmPre, palm, palm pre, PalmPre, pre, rumor, rumors, telcel, video
Filed Under
Mobile Phone
. Follow to this entry through the
RSS 2.0
feed.