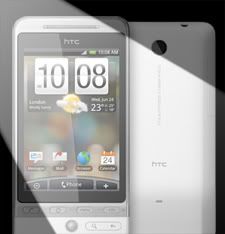 Yet another reason to love the Swedes: they give us juicy details. Former LG Sales Manager turned HTC Sweden exec Patrik Andersson has dropped word that a sequel to HTC Hero is coming next year. We know what you're thinking: an upgrade to the company's successful multi-carrier flagship Android device? You don't say! The real interesting point here is when it'll make its debut, and that's Mobile World Congress in Barcelona this February. Happy Valentine's, indeed, and if you get to the press conference early, save us a seat?
Share on Facebook
---
---
Tags: barcelona, hero, htc, htc hero, HtcHero, mobile world congress, mobile world congress 2009, MobileWorldCongress, MobileWorldCongress2009, mwc 2009, mwc2009, Patrik Andersson, PatrikAndersson
Filed Under
Mobile Phone
. Follow to this entry through the
RSS 2.0
feed.