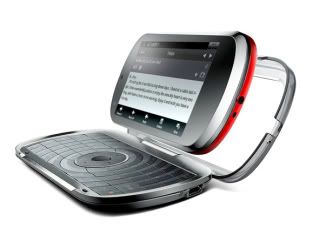 We've been graced with a stack of new shots of Lenovo's LePhone, and, beauty aside, another standout here is the similarity of this phone's Android / OPhone skin to Lenovo's Skylight OS. Of course, they're not the same UI exactly, but, between that and the optional keyboard accessory that mirrors the IdeaPad U1′s detachable display, it looks like the beginning of a happy — and winsome — family. Wander on to the gallery for all the shimmering and glossy poses — including one that looks suspiciously like HTC's typical exploded view of all angles.
Share on Facebook
---
---
Tags: le phone, lenovo, lenovo le phone, lenovo lephone, LenovoLePhone, lephone
Filed Under
Mobile Phone
. Follow to this entry through the
RSS 2.0
feed.