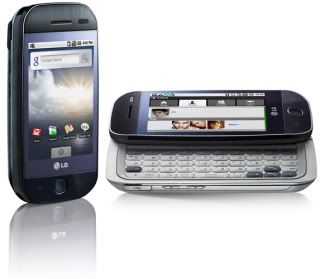 It looks like Canada's Rogers will be among the first carriers in the world to offer LG's first Android device, the GW620 Eve — and for North Americans, this is particularly notable since it means there's a version of the device at retail that'll theoretically work on Bell, Telus, and AT&T in addition to Rogers proper. We have no indication that AT&T's about to actually pull the trigger on this thing (or on any Android device for that matter), though, so if you're into the 5 megapixel AF cam, full QWERTY slide, and 7.2Mbps HSDPA capability, we'd recommend putting your unlockin' pants on. For Rogers customers, we're not seeing a release date just yet, but it looks like you'll be paying a downright reasonable CAD $49.99 (about $47) on a three-year deal when it launches.
Share on Facebook
---
---
Tags: Android, Canada, eve, gw620, lg, qwerty, rogers, slider
Filed Under
Mobile Phone
. Follow to this entry through the
RSS 2.0
feed.