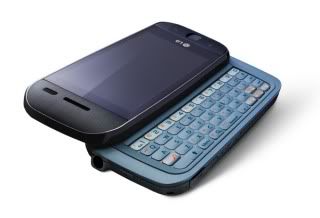 LG's GW620 handset may be easy to miss among all the other current Android-based offerings, but it looks like LG is now starting to ramp things up a bit to help it get noticed, with it recently launching (inadvertently, judging from the copy) the official site for phone complete with some fresh new images and promo videos. While there's expectedly not much in the way of new details, LG's ads and promo videos (check one after the break) do seem to position the phone squarely in CLIQ territory, with LG even going so far as to dream up a series of mascots (including a "Social Butterfly") to demo the phone's social networking capabilities. Head on past the break to see for yourself, and keep an eye on the link below for what should soon be the "official" official website.
Share on Facebook
---
---
Tags: Android, android phone, AndroidPhone, gw620, lg, lg gw620, LgGw620
Filed Under
Mobile Phone
. Follow to this entry through the
RSS 2.0
feed.