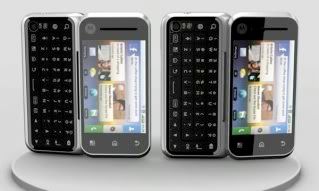 Some interesting tidbits came out of Motorola's DEXT launch in Singapore today — CNET Asia had a chance to sit down with Moto's Asia Pacific VP Spiro Nikolakopoulos, who said that the company would launch between 20 to 30 Android phones globally in 2010. Spiro also said that not every phone would make it to every market, so we're guessing the true number will be more like 10 if you count regional variants like the CLIQ and the DEXT as one model. Just by our count, Moto's already pretty close: off the tops of our heads we've heard of the Shadow, the Devour, the Backflip, the Ruth, and several others destined for China – rather impressive for a company that was on the brink of collapse just a short while ago. No wonder it's reconsidering that spinoff, eh?
Share on Facebook
---
---
Tags: 2010, Android, dext, motorola, smartphone, Spiro Nikolakopoulos, SpiroNikolakopoulos
Filed Under
Mobile Phone
. Follow to this entry through the
RSS 2.0
feed.