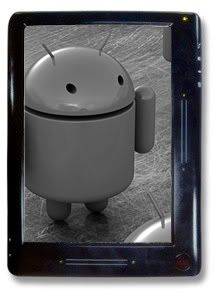 Google's little green man has been getting quite an education lately, popping up in a number of e-book readers (why hello there Nook, Alex, eDGe). Not to be left out, Netronix is reportedly also looking to work with Texas Instruments on assimilating Android into its product line, according to company chairman Arthur Lu (via DigiTimes). Neither are bad trends to follow in this still-infant industry, but the questions remains as to when and how it'll actually work. Also on the company to-do list? 3G and 3.5G capabilities, supposedly coming sometime in the middle of 2010. Bated breath? Hold it.
Share on Facebook
---
---
Tags: 3 g, 3.5 g, 3.5g, 3g, Android, e-book, e-book reader, E-bookReader, e-reader, EBook, EbookReader, EReader, google, google android, GoogleAndroid, netronix, texas instruments, TexasInstruments, ti
Filed Under
Internet
,
Mobile Phone
. Follow to this entry through the
RSS 2.0
feed.