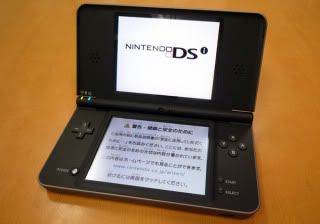 Feels nice when a company keeps its promises, doesn't it? Nintendo said it'd have the newly bulked up DSi LL out in Japan for November 21, and shockingly enough that's exactly what's happened. Eager Japanese upgraders have today gotten their mitts on the 4.2-inch (both screens, of course) device, while similarly inclined European and American Nintendo lovers are once again left to envy from afar. Their helping of jumbo DSi, to be known as the XL, will be showing up some time in the first quarter of 2010, long after bragging rights and gift-giving holiday occasions have passed. We're not sure whether to consider it consolation or cruelty, but you'll find a gallery containing close-ups of the new machine at the read link.
Share on Facebook
---
---
Tags: dsi, Dsi LL, DsiLl, Gaming, handheld, japan, launch, nintendo, nintendo dsi, nintendo dsi ll, NintendoDsi, NintendoDsiLl
Filed Under
Mobile Phone
. Follow to this entry through the
RSS 2.0
feed.