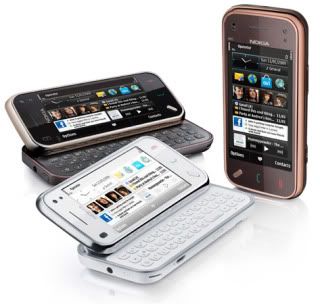 Right on cue, the smaller-but-just-barely N97 mini is now ready for public consumption over in Europe. Granted, we're certainly at the tail end of October, but we can't say that we caught Nokia in a lie or anything based on what was said last month in Stuttgart. You've already committed the specifications to memory and read all about firmware 2.0, so now all that's left to do is run along, fork out €450 ($667) and wonder forever if this decision will positively or negatively change the course of your life.
Share on Facebook
---
---
Tags: Cellphone, n97, n97 mini, N97Mini, nokia, nokia n97, nokia n97 mini, NokiaN97, NokiaN97Mini, now Available, now shipping, NowAvailable, NowShipping, qwerty, s60, ship, shipping, ships, smartphone, symbian, Symbian S60, SymbianS60
Filed Under
Mobile Phone
. Follow to this entry through the
RSS 2.0
feed.