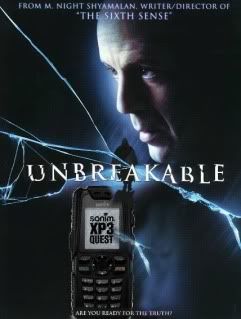 What happens when you let all comers batter, submerge, and otherwise abuse your so-called "unbreakable" handsets on the show floor at CES? Well, sometimes they break — as a certain BBC News video makes abundantly clear. Are you ready for the truth?
Share on Facebook
---
---
Tags: Cellphone, Ces, ces 2010, Ces2010, handset, rugged, sonim, sonim xp3, sonim xp3 quest, SonimXp3, SonimXp3Quest, unbreakable, unbreakable phone, UnbreakablePhone, xp3
Filed Under
Mobile Phone
. Follow to this entry through the
RSS 2.0
feed.