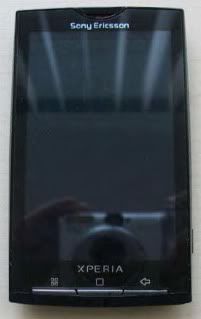 Oh, to live the life of an FCC certification lab employee: setting up test benches, writing reports, playing with devices that won't be released for months or years. Instead, we're stuck enjoying their fun vicariously at an arm's length through a little portal we know as the FCC Office of Engineering and Technology, where gems like the X10 occasionally pop up complete with pretty in-the-wild pictures, teardowns, and user manuals. What we're looking at here are test results for EDGE 850 / 1900 plus WCDMA Band IV (that'd be T-Mobile's and WIND's spectrum, by the bye), WiFi, and Bluetooth, so even if T-Mobile ultimately chooses not to offer it on contract, you should be able to score it one way or another N900-style. The user's manual is basically just 40 pages of good stuff plus a bunch of conformity statement mumbo jumbo, but it's still a good read — so if you think this might be your phone of choice come 2010, have a look.
Share on Facebook
---
---
Tags: Android, ericsson, fcc, rachael, sony, SONY ERICSSON, SonyEricsson, X10, xperia, xperia x10, XperiaX10
Filed Under
Mobile Phone
. Follow to this entry through the
RSS 2.0
feed.