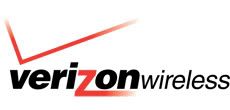 Yesterday we heard some rumblings about Verizon making alterations to its calling plans, and wouldn't you know it, here's the official PR setting the record straight. Firstly, there's an Unlimited Talk plan for $69.99 per month, which can be augmented with free text, picture, and video messaging by moving up to the Unlimited Talk & Text plan at $89.99. Family SharePlan varieties — which cover the service costs for the first two lines — are also going to be available, priced at $119.99 for Talk and $149.99 for Talk & Text. Monthly Unlimited Prepaid options complete the new unveilings, costing $5 more than contract-bound subscribers would have to pay — i.e. $74.99 and $94.99. A less happy rumor confirmation is that all but the simplest of phones will require a $9.99 25MB mobile data add-on, while smartphone owners will have to pony up $29.99 for the Unlimited mobile data stuff. All these changes are coming into effect on January 18, as speculated, though current Verizon customers won't be affected unless they opt to move to one of the new plans. Hit the read link for the full announcement and more details.
Share on Facebook
---
---
Tags: breaking news, BreakingNews, calling plan, calling plans, CallingPlan, CallingPlans, family shareplan, FamilyShareplan, unlimited, unlimited prepaid, unlimited talk, unlimited talktime, unlimited text and talk, unlimited voice, UnlimitedPrepaid, UnlimitedTalk, UnlimitedTalktime, UnlimitedTextAndTalk, UnlimitedVoice, verizon, verizon wireless, VerizonWireless, vzw
Filed Under
Mobile Phone
. Follow to this entry through the
RSS 2.0
feed.