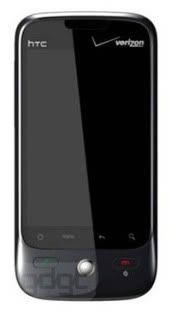 We can certainly understand why Verizon wants to brand all of its Android devices under the "Droid" label, but at this point we can't say we understand why it's launching the HTC Droid Eris alongside the Motorola Droid at all — BGR says it's going to run Android 1.5 on a 528MHz Qualcomm CPU, which means it'll be instantly obsoleted by Android 2.0 on the Moto's OMAP3 at launch. What's more, it sure seems like Verizon knows it's mismanaging this situation, as we haven't heard a single peep about the Eris in the runup to the Droid launch tomorrow, even though Eric Schmidt and Lowell McAdam were waving both devices around a few weeks ago. We'll see how this all plays out — HTC certainly has Android 2.0 phones of its own in the works, so the Eris might not be long for this world.
Share on Facebook
---
---
Tags: Android, droid, droid eris, DroidEris, eris, htc desire, htc droid eris, HtcDesire, HtcDroidEris, motorola droid, MotorolaDroid, rumor, rumors, verizon, verizon droid, VerizonDroid
Filed Under
Mobile Phone
. Follow to this entry through the
RSS 2.0
feed.