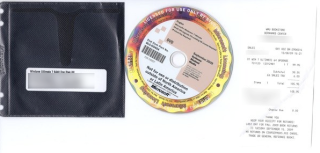 Street dates are invariably broken somehow, somewhere even when it comes to the biggest products and companies, and Microsoft is certainly no exception, with it now able to chalk up at least one sold copy on the Windows 7 charts thanks to an exceptionally eager college bookstore. While it didn't come in an actual retail box, this does indeed appear to be a legitimate education copy of the OS and, according to our tipster, it has been successfully activated. A little earlier than the usual slip-up to be sure, but we have a sneaking suspicion this won't be the last copy that drops before the big October 22nd date. Feel free to let us know in comments if you happen to come across one.
Share on Facebook
---
---
Tags: broken street date, BrokenStreetDate, Microsoft, street date, StreetDate, windows, windows 7, Windows7
Filed Under
Software
. Follow to this entry through the
RSS 2.0
feed.